DELL INSPIRON 13 (5301) i5-1135G7 (8GB/512GB/MX350/W10)-PLATINUM SILVER
Product by: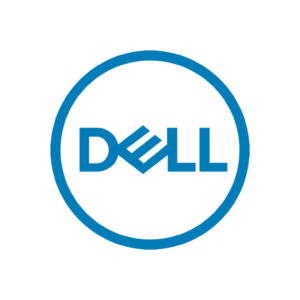 Product Highlights
WARRANTY – 24 MONTHS
2 in stock
Free 2-Day Shipping & Free Returns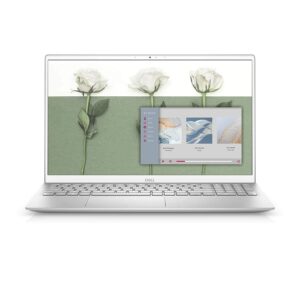 DELL INSPIRON 13 (5301) i5-1135G7 (8GB/512GB/MX350/W10)-PLATINUM SILVER
Description
Description
Take inspiration anywhere from smart sensors to portable
design, the new Inspiron 5000 13-inch laptop with 11th Generation Intel® Core™
processors is your new go-to device.
Feature
·       
Boot up, log in
effortlessly and go, go, go
o  
On in an instant: Turn on
your laptop simply by opening the lid and log-in using only your touch. Even
from hibernation or powered down, the lid-open sensor gets the laptop started
as soon as you open it. Sign-on is easy, fast and safe with the fingerprint
reader on the power button and Windows Hello.
o  
ExpressCharge™: Minimize
the time you spend tethered to the wall and maximize your mobile lifestyle with
ExpressCharge™, which will recharge your battery in a flash (up to 80% in 60
minutes3).
o  
Adaptive thermals: Your
system is smart enough to know when it is in your hands, lap or on a desk. This
allows it to intelligently adapt its thermal profiles to the situation. In-hand
discomfort is avoided, and full power is unleashed when stationary on a desk
for maximum productivity.
·       
Stylish and sleek. It's
just what you need.
o  
Design details: Indulge in
the elegance of an aluminum cover and palm rest with a diamond-cut border
around the touchpad.
o  
Enjoy the view: See every
scene in style with a beautiful FHD wide-viewing angle display encased in a
narrow border. An impressive screen-to-body ratio gives you an expansive view
in a sleek 13″ body.
o  
Perfectly portable: A slim
body and 13″ form factor allows for easier portability, so you can take your
Inspiron anywhere.
o  
Comfort is key: Enjoy a
more comfortable typing angle, portability and improved air circulation under
your device with a rubber drop hinge that lifts your laptop slightly off the
table and feels gentle on your hand.
o  
Color counts: You can opt
for a classic look with Platinum Silver or choose a shade like Pink Sand to
suit your taste. With Pink Sand you'll have eye-catching details like the
hairline finish on the palm rest.
·       
Technology designed for you
o  
Feel the power: The latest
11th Generation Intel® Core™ processors deliver incredible responsiveness and
smooth, seamless multitasking. Plus, you can enjoy the extra power and optimal
everyday performance of optional NVIDIA® GeForce® MX350 discrete graphics with
2GB GDDR5 graphics memory.
o  
Memory matters: Easily
switch back and forth between open applications with 8GB memory.
o  
Super storage: With options
up to 512GB PCIe NVMe SSD, your device is ultra-reliable, with enough storage
to make everything you do fast, smooth and easy.
o  
Extended views: A
multifunctional USB Type-C™ port gives expanded peripheral compatibility, while
supporting display port and power delivery.
·       
Unite your devices with
Dell Mobile Connect
o  
Stay Focused &
Connected
§ 
Stay focused on tasks by
interacting with your phone direct from your Dell PC– you can easily make
calls, send texts, and get notifications.
o  
Transfer Files Seamlessly
§ 
Transfer files, photos,
videos, music, and documents between your PC and phone without complicated
cloud storage or cumbersome cables.
o  
Mirror Device to PC
§ 
Project your Android or iOS
device screen onto your PC and interact with apps there.
o  
Maintain your privacy
§ 
Your phone connects to your
PC via Dell Mobile Connect's point-to-point, secure connection so your data is
never exposed via unsecure internet connections.