DELL INSPIRON 15 (3583) CELERON 4205U (4GB/256GB/INTELUHD/W10) -BLACK
Product by: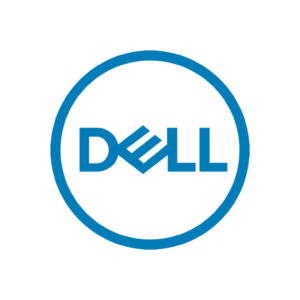 Product Highlights
WARRANTY – 12 MONTH
Free 2-Day Shipping & Free Returns
DELL INSPIRON 15 (3583) CELERON 4205U (4GB/256GB/INTELUHD/W10) -BLACK
Description
Description
Your daily must-have 15″ laptop that meets all your
everyday needs and looks good doing it. Featuring Intel® processors and an
array of ports.
Feature
·       
Make the most of every day
o  
Capable processors: Intel®
processors deliver incredible responsiveness and smooth, seamless multitasking.
o  
Memory and storage galore:
Easily switch back and forth between open applications with up to 16GB of
memory. A hard drive with up to 2TB of storage or SSD with up to 256GB of
storage helps you keep on top of your files. Enjoy the best of both worlds with
a dual drive.
o  
Stunning screen: An HD or
FHD, anti-glare display delivers a clear, bright image that's easy on the eyes.
Opt for a touch display to interact more intuitively with on-screen content.
o  
Dramatic graphics: Enjoy
the extra power and optimal everyday performance of up to 4GB of GDDR5 optional
discrete graphics.
o  
Intel® Optane™ Memory: Get
to your most-used files and applications in a flash with optional Intel®
Optane™ Memory. A more responsive system means everything you do is faster and
smoother. Everyday tasks are up to twice as responsive with 16GB Intel® Optane™
Memory. *
·       
Flexible to fit your needs
o  
Simply secure: With an
optional fingerprint reader on the power button, sign-on is easy, fast and
safe.
o  
An array of ports: Connect
to a TV or monitor with the HDMI port, download photos via the SD card slot,
enjoy fast transfer speeds from all your accessories with two USB 3.1 Gen 1
ports.
o  
Numeric keypad: Budgeting
and other calculations are a snap with the numeric keypad.
o  
Backlit keyboard: Easily
type under dim light, such as when you're on an evening flight or need to
access your device in bed, with an optional backlit keyboard.
·       
Unite your devices with
Dell Mobile Connect.
o  
Seamless PC/smartphone
integration: Access multiple devices without dividing your attention—Dell
Mobile Connect pairs your iOS or Android smartphone with your laptop.
o  
Limit disruptions: With
Dell Mobile Connect, you get the option to channel notifications from phone
calls, SMS, IMs and other apps right to your laptop. Keep your focus on a
single screen and respond only when it's convenient for you.
o  
Maintain your privacy: Your
phone connects to your PC via Dell Mobile Connect's point-to-point, secure
connection so your data is never exposed via unsecure internet connections.