Garnier Skin Naturals Micellar Cleansing Water For Oily, Acne-Prone Skin 125ml
Product Highlights
New! 1st All-in-One Pure Active Micellar Water by Garnier that purifies & removes make-up and impurities in 1 gesture for combination, oily and acne-prone skin.
Free 2-Day Shipping & Free Returns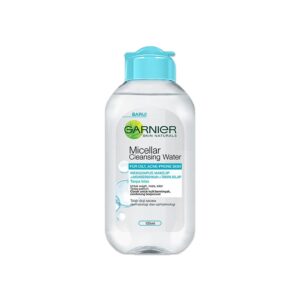 Garnier Skin Naturals Micellar Cleansing Water For Oily, Acne-Prone Skin 125ml
Description
Garnier Skin Active Pure Active Micellar Cleansing Water is a cleansing water that is ideal for acne-prone skin. It works to remove excess sebum, impurities and make-up without the need for rubbing. It features antibacterial properties and micelles to cleanse the skin.