Garnier Skin Naturals Sakura White Pinkish Radiance Essence Lotion 120ml
Product Highlights
A lightweight watery translucent essence lotion preps the skin for maximum absorption of moisture.
Free 2-Day Shipping & Free Returns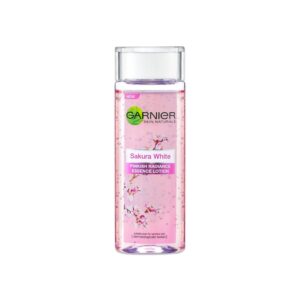 Garnier Skin Naturals Sakura White Pinkish Radiance Essence Lotion 120ml
Description
Instantly rehydrate & Soften your skin after cleansing, so that it can absorb better your next skincare products!
Its watery translucent  texture is enriched with JAPANESE SAKURA EXTRACT, HYALURONIC ACID, VITAMIN B3 & CG.
Day after day skin looks more pinkish radaint & transparent
Tags: Anti Acne, Cleanser, face ritual, face treatment, Face wash, Garnier, healthy face, Oil Control, self care, self love, skin care, treat your face