Peak P-Motive Women's Lifestyle Casual Shoes Black / White EW01488E
Product Highlights
High performance synthetic leather and shoe tongue mesh for support durability and breathability
Easy to wear
Comfortable when walking
Free 2-Day Shipping & Free Returns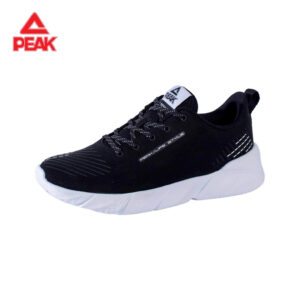 Peak P-Motive Women's Lifestyle Casual Shoes Black / White EW01488E
Description
Casual sneakers for women, Black / White
Upper material – artificial leather, which has a high level of wear resistance, light enough and not whimsical to care for.
Removable insole.
The shoe model is made with P-MOTIVE technology – a soft and light material with excellent shock absorption and spring properties, which has 45% more resilience than a traditional sole.
The outsole is made of EVA material and TPU. EVA is a very light material that has good shock absorption properties, does not turn yellow over time.